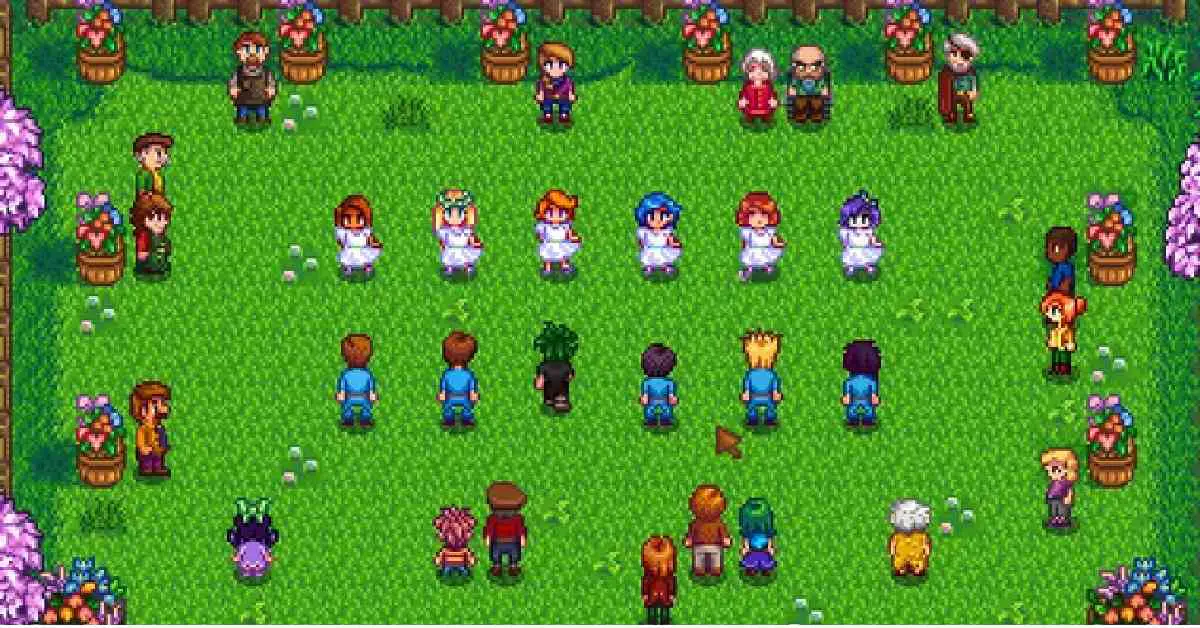 by in
Stardew Valley is a gem of a game that has captured the hearts of millions since its release in 2016. This charming farming simulator has everything you could want in a game – character customization, relationships, adventure, and, of course, farming! The game is full of memorable events, and one of the most enchanting is the Flower Dance. So, where is the Flower Dance in Stardew Valley, and how can you make the most of this magical event? Buckle up, fellow farmers, we're diving in!
The Magic of the Flower Dance
First things first: what is the Flower Dance in Stardew Valley? It's an annual event that takes place on the 24th of Spring each year. The Flower Dance is a lively affair where the villagers of Pelican Town gather to celebrate the beauty of Spring, and, most importantly, dance the day away with their partners. It's a chance to socialize, have a little fun, and even romance that special someone.
Finding the Flower Dance is simple. Just head to the southwest corner of the map, past the Wizard's Tower, and you'll stumble upon the serene location in the Cindersap Forest. The event starts at 9 AM, and you'll want to get there before 2 PM, as arriving late means missing out on all the fun.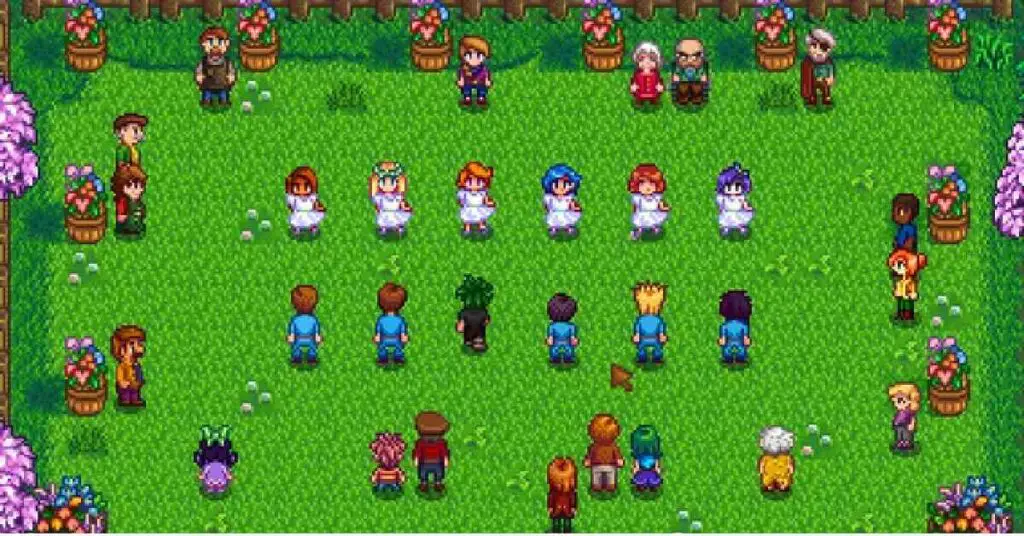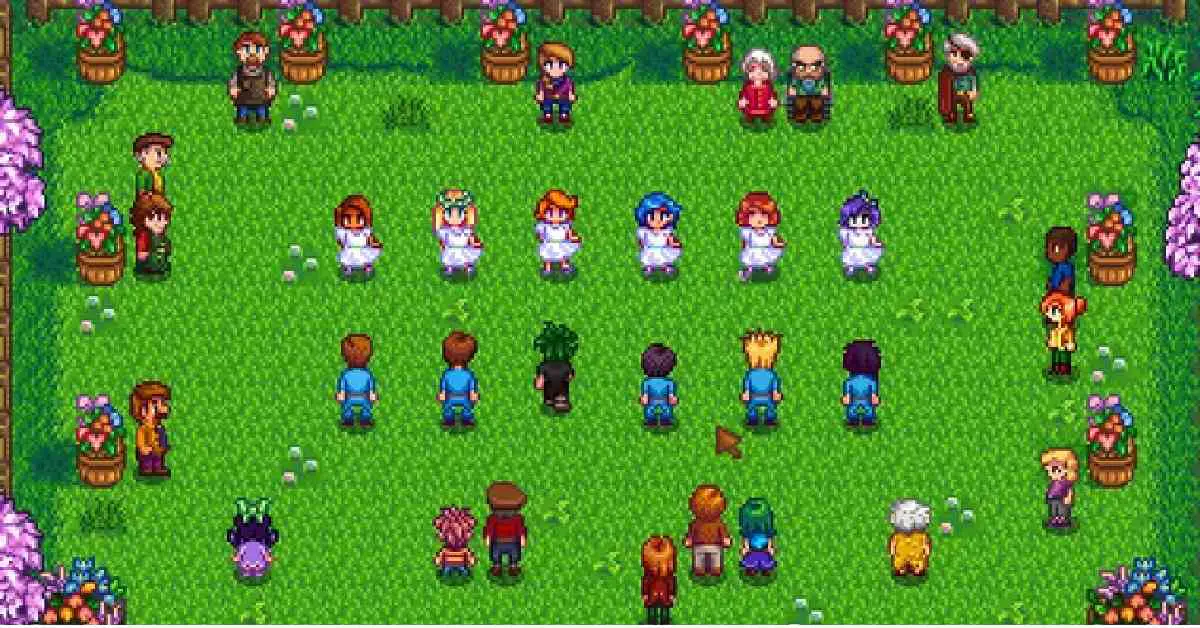 Finding a Partner in the Flower Dance: The Art of Romance
So, you know what the Flower Dance is and where to find it. But what's a dance without a partner? In Stardew Valley, you can choose to dance with one of the eligible bachelors or bachelorettes in town. However, winning their affection isn't a walk in the park. You'll need to have at least four hearts with the character you want to dance with, so it's essential to get started on your romancing early in the game.
To win over your chosen partner, you'll need to talk to them regularly and give them gifts they'll love. Each character has their own preferences, so getting to know them is crucial. Once you have a four-heart relationship with your chosen dance partner, you can ask them to dance with you at the Flower Dance. They'll accept, and you'll have a magical time dancing together. But remember, you can only ask one person to dance with you, so choose wisely!
If you're a bit of a late bloomer and haven't managed to woo anyone by the time the Flower Dance rolls around, don't fret! You can still attend the event and enjoy the festivities, even if you're flying solo. There's always next year to find your perfect dance partner!
Pierre's Shopping Booth: Exclusive Items and Festival Fun
No event in Stardew Valley would be complete without the chance to snag some exclusive items, and the Flower Dance is no exception. While at the event, make sure to visit Pierre's Shopping Booth, where you can buy unique items, such as decorative plants and the coveted Rarecrow, a special kind of scarecrow that will add a touch of pizzazz to your farm. Be sure to bring some gold with you, as these items are only available at the Flower Dance!
The Flower Dance: A Stardew Valley Tradition
So, where is the Flower Dance in Stardew Valley? It's in Cindersap Forest, awaiting your arrival with open arms and a world of fun. The Flower Dance is a beloved event that showcases the warmth and charm that Stardew Valley has to offer. Whether you're dancing the day away with your sweetheart or browsing Pierre's Shopping Booth for exclusive items, the Flower Dance is an experience you won't want to miss.
As you continue your journey through Stardew Valley, remember that the Flower Dance is just one of many delightful events that make this game so special. So mark your calendars, start wooing that special someone, and get ready to dance the day away in the enchanting Cindersap Forest. Happy farming, and we'll see you at the Flower Dance!
A Final Tip for Your Flower Dance Adventure
One last piece of advice before we wrap up our Flower Dance guide: don't forget to plan your farm chores accordingly. Since the event runs from 9 AM to 2 PM, you'll want to ensure you've taken care of any pressing farm matters before you head out to the festivities. Water your crops, feed your animals, and then set off for a day of fun and romance at the Flower Dance.
Stardew Valley is a game filled with memorable moments and heartwarming experiences, and the Flower Dance is a perfect example of that. Whether you're a seasoned farmer or a newcomer to Pelican Town, the Flower Dance is an event that's sure to leave you with a smile on your face and a spring in your step. So, lace up your dancing shoes and get ready to make some unforgettable memories at the Flower Dance in Stardew Valley!