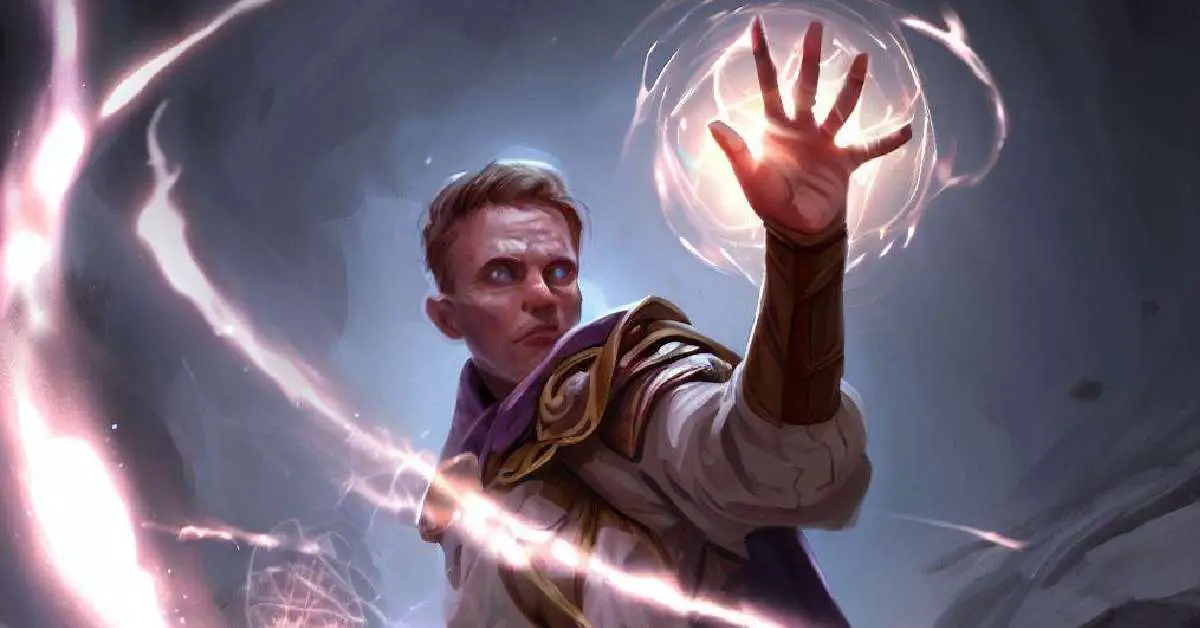 by in
There you are, standing on the precipice of a thrilling, mystical journey into the world of Dungeons & Dragons 5th Edition (5e). Your friends are counting on you, and the monsters are lurking in the shadows. As a Cleric, you have a plethora of spells at your disposal, but today, we're going to explore one of the most radiant and powerful ones. Prepare to light up your foes with our comprehensive Guiding Bolt 5e guide!
Guiding Bolt: A Spell of Radiant Destruction
So, what does guiding bolt do? This powerful 1st-level evocation spell allows you to unleash a bolt of divine energy that can pierce through the darkness and obliterate your enemies in a flash of radiant light. Not only does this spell pack a punch, but it also provides a unique tactical advantage for you and your party.
| Attribute | Details |
| --- | --- |
| Spell Name | Guiding Bolt |
| School | Evocation |
| Level | 1st |
| Casting Time | 1 action |
| Range | 120 feet |
| Components | Verbal, Somatic |
| Duration | 1 round |
| Damage Type | Radiant |
| Base Damage | 4d6 radiant damage |
| Scaling Damage | +1d6 radiant damage per spell slot level above 1st |
| Attack Roll | Ranged spell attack |
| Requires Line of Sight | Yes |
| Tactical Benefit | Next attack roll against the target has advantage (before the end of your next turn) |
Guiding Bolt's Mechanics: Making Every Cast Count
Let's dive into the nuts and bolts of guiding bolt, shall we? To cast this spell, you'll need to expend one 1st-level spell slot (or higher). It has a casting time of one action, which means you can use it on your turn in combat. The range of guiding bolt is a whopping 120 feet, giving you the ability to reach enemies from afar and turn the tide of battle in your favor.
Now, does guiding bolt need line of sight? Absolutely! As with most ranged spells, you need a clear path to your target to ensure that your guiding bolt can reach its mark.
And do you have to roll to attack guiding bolt? Indeed! To hit your target, you must make a ranged spell attack against the creature. To do this, roll a d20, add your spellcasting ability modifier, and your proficiency bonus. If the result is equal to or higher than the target's Armor Class (AC), you've struck a radiant blow!
Damage and Scaling: Making Your Enemies See the Light
Guiding bolt's damage is no joke. On a successful hit, it deals a whopping 4d6 radiant damage to the target. That's enough to take down many low-level foes in a single strike, and seriously wound higher-level adversaries. But wait, there's more! For each spell slot level above 1st, the damage increases by 1d6. So, when casting this spell using a 2nd-level slot, you'll deal a staggering 5d6 radiant damage!
Tactical Benefits: Sharing the Spotlight
But guiding bolt's true strength lies not only in its raw damage potential but also in the tactical advantage it provides. After hitting a creature with this spell, the next attack roll made against the target before the end of your next turn has advantage. That means that your allies will have an easier time striking the target, possibly finishing off the foe before they have a chance to retaliate.
Tips and Tricks: Maximizing the Impact of Guiding Bolt
To truly shine in your guiding bolt 5e exploits, consider the following tips and tricks to maximize the spell's effectiveness:
Positioning Matters: Since guiding bolt requires line of sight, make sure you have a clear shot at your target. Use your movement strategically to find the perfect vantage point for unleashing your radiant fury.
Coordinate with Your Party: Let your party members know when you're about to cast guiding bolt, so they can capitalize on the advantage it provides. Timing is everything, and a well-placed attack with advantage can be the difference between victory and defeat.
Choose Your Targets Wisely: Guiding bolt is particularly effective against creatures with resistance or immunity to non-radiant damage types. Save your guiding bolt for those foes that are harder for your party to hurt with traditional attacks, and watch them crumble under the weight of divine retribution.
Use Higher-Level Spell Slots Sparingly: While it can be tempting to cast guiding bolt using higher-level spell slots for increased damage, consider whether it's worth the trade-off. Sometimes, it's better to conserve your higher-level slots for other, more versatile spells, and rely on guiding bolt's base damage to make a significant impact.
Combine with Other Spells: Enhance your guiding bolt's effectiveness by combining it with other spells or class features. For example, a cleric with the War Domain can use their Channel Divinity: Guided Strike feature to gain a +10 bonus to their attack roll, almost guaranteeing a hit with guiding bolt. Similarly, a sorcerer can use their Metamagic options like Distant Spell or Twin Spell to extend the range or target multiple foes with a single casting.
Guiding Bolt in Roleplay: Divine Inspiration and Flavor
As you immerse yourself in the world of Dungeons & Dragons 5e, don't forget that spells like guiding bolt can also serve as fantastic roleplaying opportunities. Consider the source of your character's divine power, whether it's a deity, a force of nature, or an otherworldly patron. You can flavor your guiding bolt's appearance and effects to reflect this relationship, adding depth to your character and the world they inhabit.
For instance, a cleric who worships a sun deity might describe their guiding bolt as a searing beam of sunlight, while a celestial warlock's guiding bolt could manifest as a cascade of shimmering, star-like motes. Don't be afraid to get creative with your descriptions, and let your character's story shine through in every spell they cast.
Conclusion: Embrace the Light with Guiding Bolt
In conclusion, guiding bolt is a potent and versatile spell that can make a significant impact on the battlefield. By combining its raw damage potential with tactical benefits, you'll help your party triumph over even the most formidable foes. Keep these tips and tricks in mind, and your guiding bolt 5e escapades will be truly radiant! So go forth, adventurer, and let the divine power of guiding bolt illuminate your path to glory!