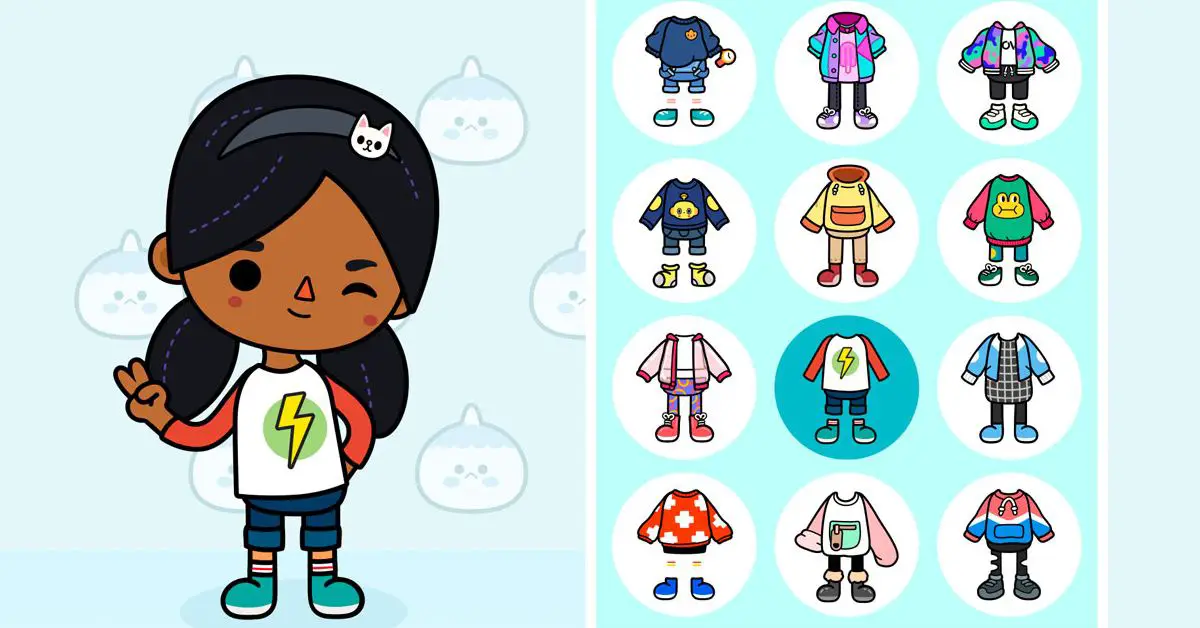 by in
Are you a fan of the colorful, quirky, and totally creative Toca Boca world? If not, let me tell you—you're missing out on a wildly imaginative playground where kids (and even adults) can explore and let their inner artists run free. But hey, don't worry. I'm here to help you get started and make sure you're able to take your beloved Toca Boca world with you, no matter what device you're using.
What is Toca Boca, Anyway?
Before diving into the ins and outs of transferring your Toca Boca world, let's get some context. Toca Boca is a Swedish app development company that creates absolutely delightful digital toys and games for kids. With a focus on fostering creativity, self-expression, and exploration, their apps have become a staple in many households.
Their most popular app, Toca Boca World, is essentially an ever-expanding digital universe where kids can mix and match locations, characters, and items to create their very own stories. It's like having an entire toy store in the palm of your hand!
Now, let's say you've got a shiny new device, or you need to share your tablet with a sibling, and you're wondering how to take your Toca Boca world with you. Fear not, my friend. I've got you covered!
How to Transfer Toca Boca World to Another Device
Alright, buckle up, because we're about to take a trip to transfer town! Follow these steps to safely transfer your Toca Boca World from one device to another:
Make sure both devices are connected to the same account. This could be an Apple ID for iOS devices or a Google Account for Android devices. This is super important, as it ensures your Toca Boca World purchases and progress will be recognized on the new device.
Download Toca Boca World on the new device. Head over to the App Store or Google Play Store and download the app onto your new device. If you've already purchased the app on your old device, you should be able to download it again for free, as long as you're using the same account.
Open Toca Boca World on the new device. Once the app is installed, go ahead and launch it. You should see the Toca Boca World splash screen, followed by the main menu.
Locate the Settings icon. In the top left corner of the main menu, you'll find a little gear icon. Tap on it to access the Settings menu.
Tap "Restore Purchases." Inside the Settings menu, you'll find an option to "Restore Purchases." Give that bad boy a tap, and let the magic happen. If you're prompted to enter your account credentials, do so to confirm the process.
Wait for the process to complete. Grab a snack or do a little happy dance while the app restores your purchases and transfers your Toca Boca World to your new device. This might take a few minutes, so be patient.
Enjoy your Toca Boca World on your new device! Once the transfer is complete, you should see all your previously unlocked locations, characters, and items available in your new Toca Boca World. Congratulations—you've successfully transferred your digital playground!
Pro Tips for a Smooth Transfer
Here are a few extra tidbits to keep in mind when transferring your Toca Boca World:
Make sure both devices have a stable internet connection during the transfer process. This helps avoid any hiccups or lost data.
If you're using a family account, double-check that you're logged in with the same user account that originally made the Toca Boca World purchases. Mixing up family members' accounts can lead to confusion and incomplete transfers.
If you're switching from an iOS device to an Android device (or vice versa), the process should still work as described above. Just make sure you're using the same email address for your Apple ID and Google Account.
Should you encounter any issues during the transfer process, don't hesitate to reach out to Toca Boca's friendly customer support team. They're always happy to help you out!
Sharing the Toca Boca Love
Now that you've mastered the art of transferring your Toca Boca World between devices, why not spread the word and share the joy? Whether it's showing off your creations to friends and family, or recommending the app to other parents, let's make the world a more colorful and creative place—one Toca Boca World at a time!
Don't forget to check out Toca Boca's other apps and games as well. With a wide range of themes and activities, there's bound to be something that sparks your imagination. From Toca Life: Hospital to Toca Kitchen, the possibilities are endless!
Wrapping It Up
To recap, transferring your Toca Boca World to another device is as easy as pie (or as simple as building a digital sandcastle). Just follow the steps outlined above, and you'll be on your way to enjoying your Toca Boca creations on your new device in no time.
Remember, the key to a successful transfer is making sure you're using the same account across both devices, having a stable internet connection, and keeping a little patience in your back pocket. Now go forth, explore, and create!
That's it for now, fellow Toca Boca enthusiasts! I hope this guide has helped you learn how to transfer your Toca Boca World to another device, and maybe even inspired you to dive deeper into this whimsical digital universe. Stay tuned for more fun tips and tricks, and happy creating!