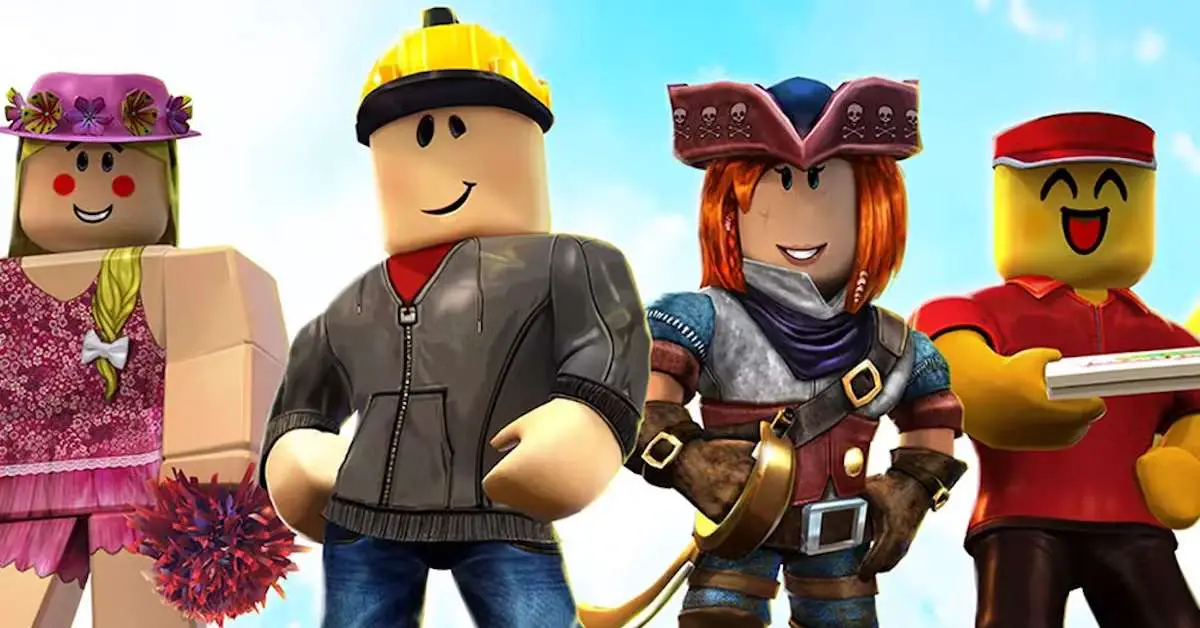 by in
Roblox is a fascinating online gaming platform that has captured the hearts of millions worldwide. What makes it so special? Roblox lets you unleash your creativity and dive into a universe of endless possibilities. With tons of games and experiences created by the community, Roblox has become a go-to platform for gamers, builders, and creators alike. But the fun doesn't stop there – the community aspect of Roblox is just as crucial. And what better way to engage with this thriving community than by joining a group? In this blog post, we'll walk you through the ins and outs of how to join a group in Roblox. Let's dive in!
A World of Groups Awaits You
The Beauty of Roblox Groups
Groups in Roblox are like clubs, teams, or communities, where like-minded gamers come together to share ideas, collaborate on projects, or simply have a great time. There are thousands of groups catering to a diverse range of interests, whether you're a seasoned game developer, an aspiring YouTuber, or just love playing games with friends. The sky's the limit! But first, let's get you started on your journey of discovering how to join a group in Roblox.
Why You Should Join a Group
Joining a group in Roblox is an excellent way to meet new friends, learn new skills, and enhance your overall gaming experience. By being part of a group, you can collaborate on game development projects, participate in group-exclusive events, or even earn special in-game rewards. Not to mention, being part of a group can make your gaming sessions more fun and engaging, as you'll always have someone to share your experiences with.
Step 1: Create or Log into Your Roblox Account
Creating an Account
Before you can join a group, you'll need a Roblox account. If you don't already have one, don't worry! It's super easy to create. Head over to the Roblox website and click on the "Sign Up" button. You'll need to provide a username, password, and your date of birth. Once you're done, you're all set to explore the world of Roblox.
Logging into Your Account
If you already have an account, simply log in with your credentials. Remember that your Roblox account is your gateway to all the amazing experiences that the platform has to offer, so make sure to keep your password secure and never share it with anyone.
Step 2: Find Your Dream Group
Browsing Groups
With countless groups out there, finding the perfect one might seem like a daunting task. But fret not! Roblox's built-in search function makes it a breeze to find groups that pique your interest. To start your search, click on the three lines located at the top left of the screen and select "Groups" from the dropdown menu.
Using the Search Function
This will take you to the Groups page, where you can browse through the most popular groups or use the search bar to find something more specific. Whether you're into designing clothes, building epic roller coasters, or just looking for a group of fellow gamers to join forces with, there's something for everyone.
Step 3: Request to Join or Accept a Group Invitation
Joining a Group
Once you've found a group you're interested in, it's time to join the party. Click on the group's name to go to its main page. Here, you'll find all sorts of information about the group, such as its description, member count, and even some cool badges you can earn. To join the group, simply click the "Join Group" button located on the right side of the page. Some groups might require approval from an admin, while others will let you in instantly. In either case, just sit back and wait for the magic to happen.
Accepting a Group Invitation
If you're lucky enough to receive an invitation to join a group, you'll see a notification in your inbox. Simply accept the invitation, and you're in! Keep in mind that group invitations are an excellent way to join exclusive communities or connect with friends who are already part of a group. So, always be on the lookout for invitations and don't be shy about asking your friends to send you one.
Step 4: Interact and Have Fun!
Engaging with Your New Group
Congratulations, you've officially joined a group in Roblox! Now it's time to get involved and make the most of your new community. Start by introducing yourself in the group's wall, where you can share your thoughts, ask questions, or just say hello. Make sure to be friendly and respectful, as these are the keys to building lasting relationships with your fellow group members.
Participating in Group Activities
As a member of a group, you'll have access to various group-exclusive events and activities. This can range from in-game tournaments, building contests, or even social gatherings. Make an effort to participate in these events, as they're an excellent opportunity to bond with your fellow group members and showcase your talents.
Climbing the Ranks and Contributing to the Group
Many groups in Roblox have a ranking system, which allows dedicated members to climb the ladder and earn recognition for their contributions. As you become more involved in your group, consider taking on more responsibilities, such as helping newcomers, organizing events, or contributing to group projects. By doing so, you'll not only improve your own skills but also make a positive impact on your group and the Roblox community as a whole.
In Conclusion: Embrace the Power of Community
Learning how to join a group in Roblox is just the beginning of your journey into the vibrant and diverse world of this incredible gaming platform. As you immerse yourself in the various groups and communities, you'll discover that Roblox is more than just a game – it's a thriving, creative universe where you can connect with others, learn new skills, and unleash your full potential. So, go ahead and embrace the power of community, and watch as your Roblox experience reaches new heights!