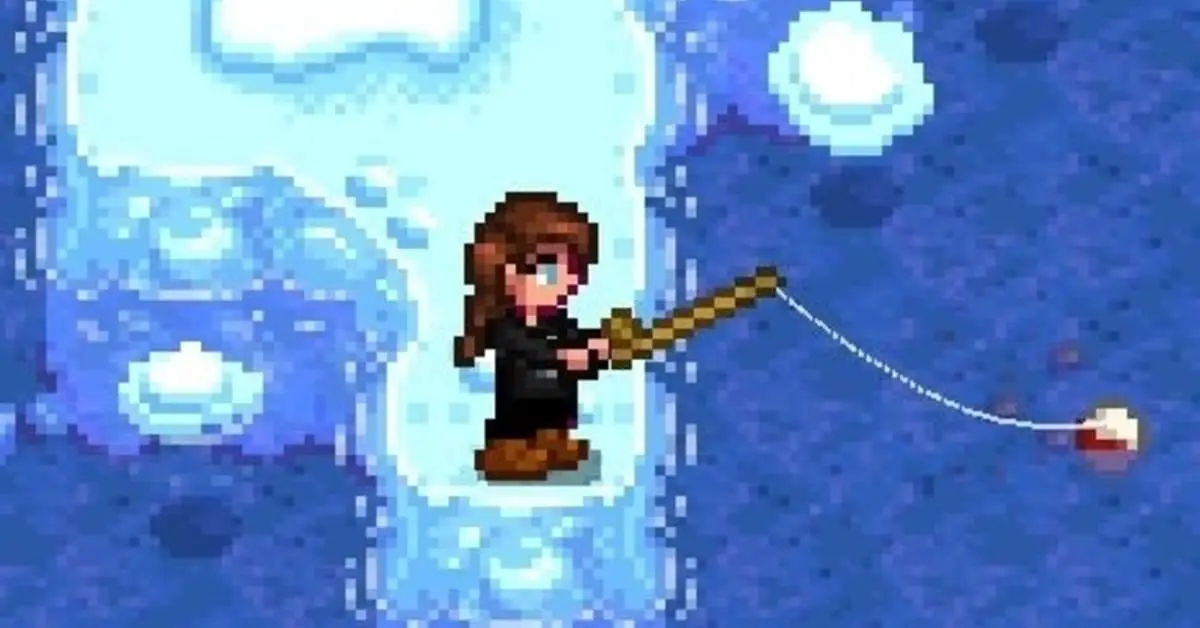 by in
Fishing in Stardew Valley is not only a fantastic way to make some extra gold but also an engaging and enjoyable pastime. However, if you're a fan of the game, you know there's always room for improvement. That's where mods come in! In this comprehensive guide, we'll be exploring the best fishing mods in Stardew Valley that will enhance your experience and make fishing even more exciting. Get ready to dive into a whole new world of fishing possibilities!
AutoFish
Tired of constantly clicking and dragging while fishing? The AutoFish mod is here to save the day! With this mod, all you need to do is cast your line, and the mod will take care of the rest. It even includes a configurable success
rate option, allowing you to control how often you successfully catch a fish. This mod is perfect for those who want to enjoy fishing without the constant clicking and dragging.
Features:
Automatic fishing
Configurable success rate
Compatible with other fishing mods
Recatch Legendary Fish
While catching a legendary fish is an incredible achievement in Stardew Valley, it can be disappointing that you can only catch them once. The Recatch Legendary Fish mod solves this problem by allowing you to catch these rare and valuable fish multiple times. Now, you can continue to test your fishing skills and collect more legendary fish for bragging rights or selling.
Features:
Catch legendary fish multiple times
Compatible with other fishing mods
Fishing Assistant
The Fishing Assistant mod is a comprehensive tool designed to make your fishing experience smoother and more enjoyable. This mod adds a wealth of information to your fishing UI, such as fish type, quality, and even the time left to catch a fish. It also features a bite alert system that notifies you when a fish is about to bite, ensuring you never miss an opportunity to reel in a catch.
Features:
Enhanced fishing UI
Bite alert system
Compatible with other fishing mods
Animated Fish
Bring your fishing experience to life with the Animated Fish mod! This mod adds beautifully animated sprites for all fish in the game, making your catches more visually appealing and realistic. Gone are the days of static fish images; now, you can enjoy watching your prized catches swim gracefully in your inventory and fish tank.
Features:
Animated fish sprites
Compatible with other fishing mods
Extra Fish Information
Want to know more about the fish you're catching? The Extra Fish Information mod is the answer. This mod provides you with detailed information on each fish, including their preferred location, weather, and time of day for optimal catching. With this mod, you'll become a fishing expert in no time.
Features:
Detailed fish information
Location, weather, and time preferences
Compatible with other fishing mods
Easy Fishing 2.0
If you find fishing in Stardew Valley too difficult or tedious, the Easy Fishing 2.0 mod is here to help. This mod simplifies the fishing mechanics, making it easier to catch fish without sacrificing the fun of the activity. With configurable options, you can adjust the difficulty level to your liking and enjoy fishing at your own pace.
Features:
Simplified fishing mechanics
Configurable difficulty options
Compatible with other fishing mods
Visible Fish – See Catchable Fish In The Water
The Visible Fish – See Catchable Fish In The Water mod adds a realistic touch to your fishing experience by making fish visible in the water. With this mod, you can now see fish swimming around, allowing you to plan your fishing strategy and target specific fish. You can also enable an optional fish radar to help you locate fish more easily.
Features:
Visible fish in the water
Optional fish radar
Compatible with other fishing mods
More New Fish
Looking to expand the variety of fish in Stardew Valley? The More New Fish mod introduces several new fish species to the game, each with its own unique characteristics and habitats. These new fish add depth to the fishing experience, encouraging you to explore different locations and seasons in pursuit of rare and valuable catches.
Features:
New fish species
Unique characteristics and habitats
Compatible with other fishing mods
FishMe
FishMe is a versatile mod that allows you to customize various aspects of fishing in Stardew Valley. With this mod, you can tweak the fishing experience to your liking by adjusting fish spawn rates, difficulty settings, and catch rewards. You can even add your own custom fish to the game, making your fishing adventures truly unique.
Features:
Customizable fishing experience
Adjust spawn rates, difficulty, and rewards
Add custom fish
Compatible with other fishing mods
Skip Fishing Minigame
If you're not a fan of the fishing minigame in Stardew Valley, the Skip Fishing Minigame mod is for you. With this mod installed, you can choose to bypass the minigame altogether and jump straight to the catch. Simply cast your line, wait for the fish to bite, and the mod will automatically reel it in for you. Enjoy the rewards of fishing without the hassle of the minigame!
Features:
Skip the fishing minigame
Automatic catch when a fish bites
Compatible with other fishing mods
Conclusion
---
By incorporating these best fishing mods into your Stardew Valley gameplay, you'll be able to enjoy a more immersive, engaging, and enjoyable fishing experience. From simplifying the mechanics to adding new fish species, these mods offer a range of enhancements that cater to every player's preferences. So, gear up, cast your line, and reel in the excitement with these amazing fishing mods!