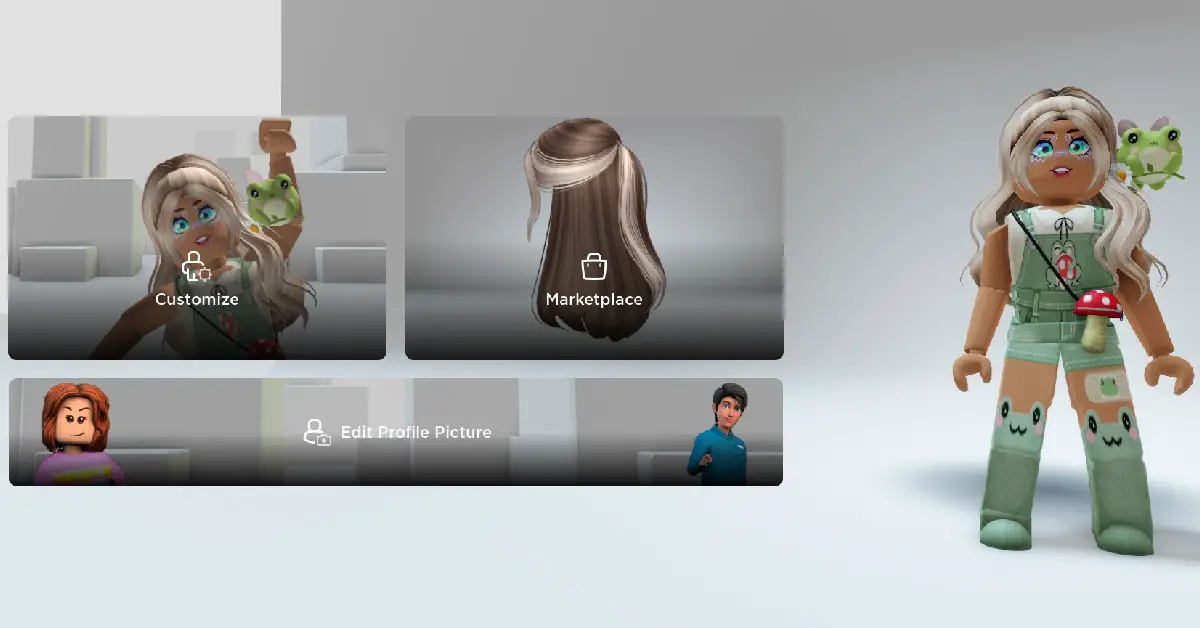 by in
Picture this: You've spent hours upon hours creating the perfect outfit for your Roblox character. You've mixed and matched pieces like a true fashionista, and now you're ready to strut your stuff. But wait—what's that in the corner of your inventory? A hideous ensemble from days gone by? Fear not, fellow gamers, for I am here to teach you how to delete outfits on Roblox and banish those fashion faux pas from your virtual closet forever!
The Lowdown on Roblox Outfits
Before we dive into the nitty-gritty of deleting outfits, let's take a moment to appreciate the art of Roblox fashion. With thousands of items and accessories at your disposal, creating a unique look for your character is not only a blast but also an essential part of the Roblox experience.
Whether you're aiming for a cool, casual vibe or the ultimate cosplay, there's no shortage of options to express your individuality. That said, as you accumulate more and more items, it's only natural that you'll want to revisit and refine your collection. So, let's get to the main event: how to delete outfits on Roblox.
Step-by-Step: Wipe Out Those Wardrobe Woes
Follow these easy steps to delete outfits on Roblox and make room for all your future fashion triumphs:
Login to your Roblox account: Head on over to the Roblox website, and sign in with your username and password.
Click the Avatar tab: After signing in, click the Avatar top-left corner of the screen. This will take you to your character's wardrobe, where you can see all the outfits you've created and saved.
Go to Outfits: On the Avatar page, locate the "Outfits" section on the right-hand side of the screen. Click on it to view all your existing outfits.
Select the outfit you want to delete: As you scroll through your collection, you may encounter outfits that no longer suit your style. Click on the one you'd like to remove.
Hit the trash icon: Once you've chosen the offending outfit, simply click the trash icon located below the outfit's thumbnail image. You'll be prompted with a confirmation message to ensure you really want to delete the outfit.
Confirm the deletion: Click "Delete" on the confirmation message, and voilà! The outfit has vanished from your collection, never to be seen again (unless you decide to recreate it, of course).
And there you have it—a simple, step-by-step guide on how to delete outfits on Roblox. Say goodbye to those outdated looks and hello to a fresh, fashionable future!
Bonus Tips: A One-Two Punch for Your Virtual Wardrobe
While we're on the topic of refining your Roblox wardrobe, let's dive into a couple more tips to keep your collection fresh and fabulous.
How to Delete a Roblox Shirt
If you've got a shirt in your inventory that's not making the cut, here's how to delete a Roblox shirt and free up some space for more stylish additions:
Head to the Avatar page (see Step 2 from the previous section).
On the left-hand side, click on "Shirts" to view your collection.
Hover over the shirt you want to remove, and click the small gear icon that appears.
Select "Delete" from the dropdown menu, and confirm the deletion.
That's it! The unwanted shirt is now gone from your inventory.
How to Get Starry Eyes Sparkling Roblox
Looking for that extra touch of sparkle to make your character shine? Here's a quick guide on how to get Starry Eyes Sparkling Roblox, an accessory that'll make your character truly stand out:
Visit the Roblox Catalog by clicking "Catalog" at the top of the screen.
In the search bar, type "Starry Eyes Sparkling" and hit enter.
Locate the Starry Eyes Sparkling item in the search results.
Click on the item, and you'll be taken to its page.
If you have enough Robux (the virtual currency in Roblox), you can purchase the accessory by clicking the green "Buy" button.
Once you've purchased the Starry Eyes Sparkling Roblox accessory, head back to your Avatar page and equip it for an instantly dazzling look.
In Conclusion: Stay Stylish, Robloxians!
Now that you know how to delete outfits on Roblox (and a few bonus tips), you're all set to continue your journey as a true Roblox fashion icon. Remember, as your tastes evolve, so should your virtual wardrobe—so don't be afraid to experiment, mix and match, and most importantly, have fun! Stay stylish, Robloxians!